Branding

Component design and packaging

eCommerce site design

Social media campaign design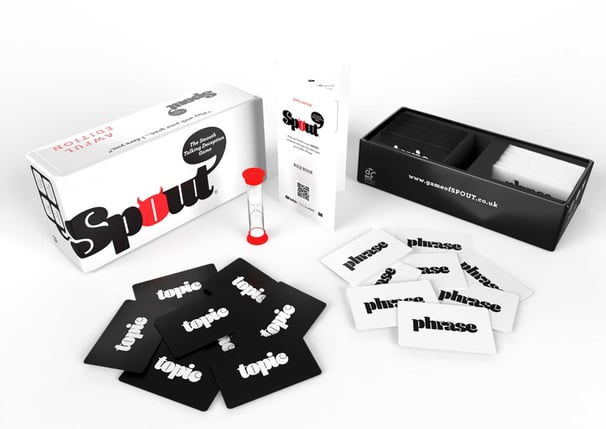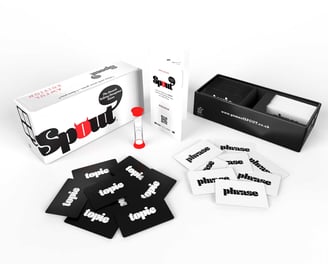 Branding & Packaging
Word Game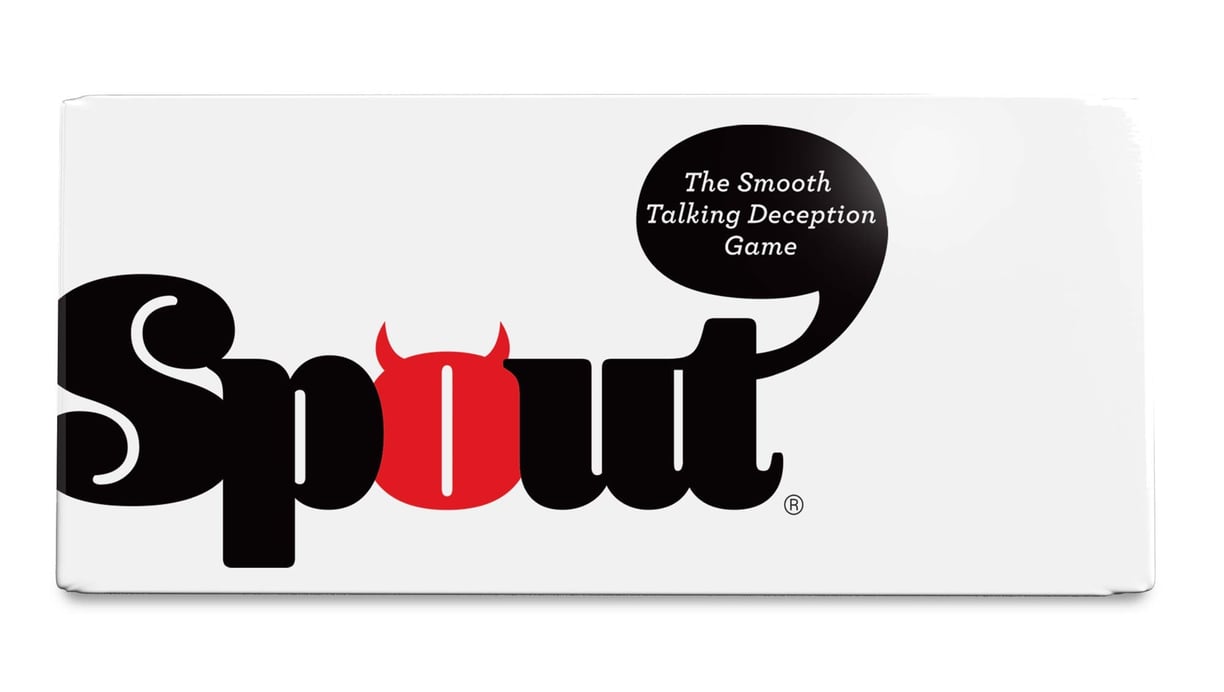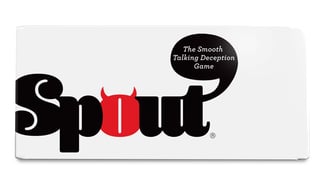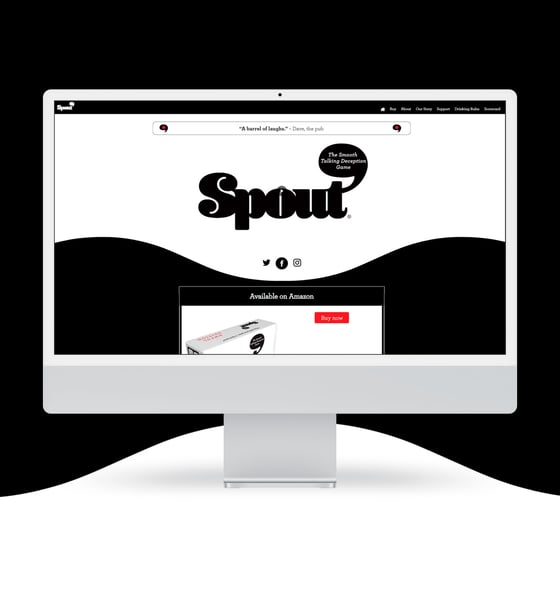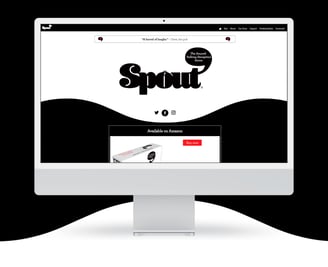 Alex at AMF Play came up with the idea of 'Spout' during lockdown in 2020. We were lucky enough to be asked to create the branding for the game and then roll this out into all the game's components, packaging and then the website. It's been a great ride helping it all come together – and we continue to support Spout creating social media assets and designs for upcoming expansions!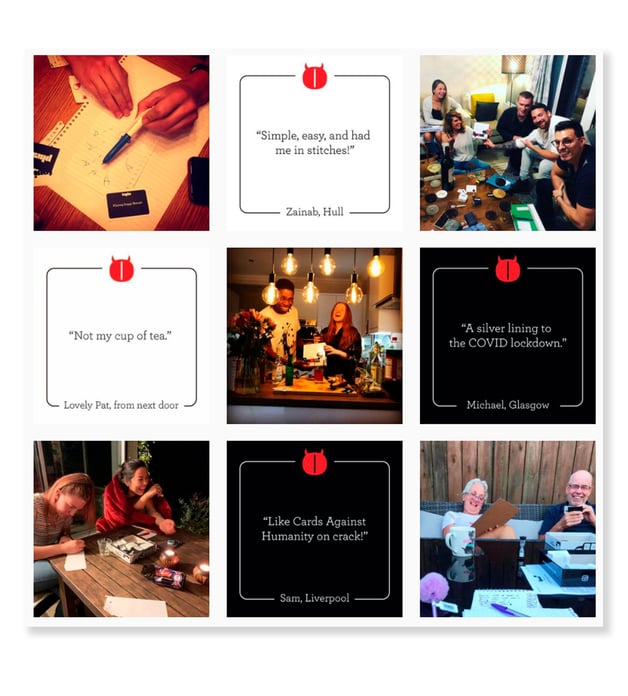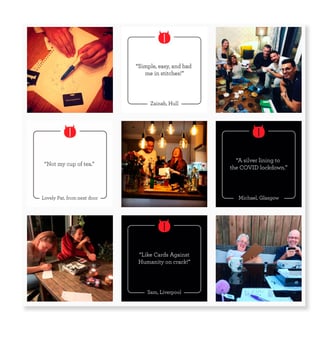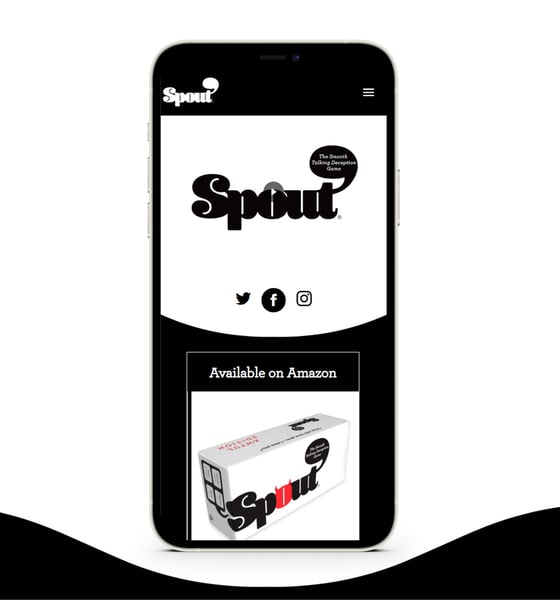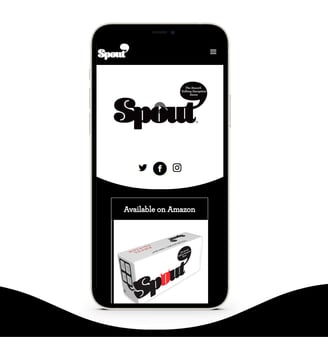 DC's years of experience within the graphic design industry allowed them to advise me at every stage, resulting in eye catching graphics and a strong brand identity. Their intimate style of working meant regular contact, which was essential during the early stages of development, whilst the brand was finding its feet. I am eternally grateful for how hard working and understanding DC were throughout the development of the game and attribute much of its success to them.
Alex Fletcher, CEO / Founder, AMF Play Ltd.